NMD Cable Assemblies
NMD CABLE ASSEMBLY SERIES for VNA
In the world of digital high-speed/high-frequency, engineers use vector network analyzers (VNA) to validate analytical simulations and measure assemble RF components and devices in the lab. Thus, Bo Jiang provides you other alternative solution for superior precision vector network analyzers (VNA) cable assemblies. It could be to quickly and accurately verify Microwave RF components and device performance in the lab and perform calibration activities. We not only offeres cable assemblies that rugged, highly compression enables longer good life, but also reduces cost over the life of the test equipment.
Bo-Jiang produces the extreme cost and performance ratio includes and high quality of NMD 3.5mm, NMD 2.92mm, NMD 2.4mm and NMD 1.85mm series for cable assemblies in test utilizations. Bo Jiang's VNA cable assemblies combine rugged connectors and flexure and phase and amplitude stability cables. We not only provide 25 in., 36 in., and 48 in. length but also are available for demand of customers.
---
MND Cable Assemblies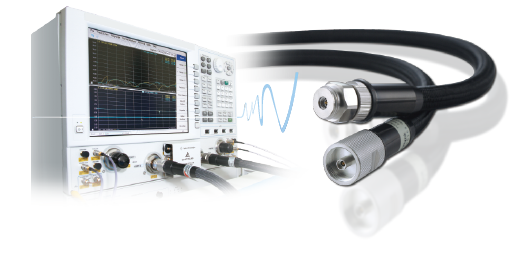 Features
Significant durability with ruggedized connectors

Remarkable phase and loss stable cable assemblies

3.5mm, 2.92mm, 2.4mm and 1.85mm test ports options

Shorter lead-time proces

In 2.92mm test port option, Frequency : DC to 46.5GHz
DC to 67GHz
Specification
Properties/Series
3.5mm
2.92mm
2.4mm
1.85mm
Working Frequency
DC ~ 26GHz
DC ~ 40GHz
DC ~ 50GHz
DC ~ 67GHz
VSWR (Typical/Maximum)
1.2/1.3
1.2/1.3
1.2/1.3
1.2/1.3
Phase Stability(°) (Typical/Maximum)
±2/±4
±2/±4
±2/±4.5
±4/±8
Amplitude Stability(dB) (Typical/Maximum)
±0.04/±0.1
±0.02/±0.1
±0.03/±0.1
±0.04/±0.1
Minimum bend radius
57.1mm
Temperature(°C)
Lab Conditions
Lengths(Inches)
25, 36, 48 and Customized
Outline Drawing

Testing Result



,
Connector Options
Catalogue
Please download our catalogue for detail information.
Download
Contact Information
Tel: 886-6-356-2567 (Tainan office)
More Details
NMD Cable Assemblies | SMA Coaxial Connector (End-Launch type) Manufacturer | Bo-Jiang
Located in Taiwan since 1992, Bo-Jiang has been a RF/microwave coaxial and 5G related connector products manufacturer. Their main products include, NMD Cable Assemblies, SMB connectors, coaxial probes, 2.4mm - 2.92mm cable assemblies, high frequency connectors, plug to jack adaptors, connectors for audio and video systems, high frequency end launches and SMA directional couplers, which are ISO 9001, ISO 14001 and IECQ QC 080000 certified.
Bo-Jiang Tech with more than 26 years of designing, manufacturing and assembling in RF/Microwave Coaxial connectors and Cable Assembly. Bo Jiang provides complete series of 5G related products such as high performance phase matching cables and RF adaptors to support applications from 18GHz to 110GHz, and has been certified by ISO 9001, ISO 14001 and IECQ QC 080000 for many years, we have installed the ISO/IATF16949 systems to upgrade our company to a leading position..
Bo-Jiang has been providing customers with high quality 5G related connector series, NMD cable assemblies, RF adaptors, multi-coax connectors and cable assemblies, both with advanced technology and 26 years of experience, Bo-Jiang ensures each customer's demands are met.
View our quality products
ADAPTOR
,
BNC
,
BT43
,
Cable Terminator
,
CLAMP
,
CRIMP
,
FAKRA
,
FME
,
Jack to Jack
,
Jack to Plug
,
MCX
,
MMCX
,
PAL
,
PANEL MOUNT
,
PCB
,
Phase Match Cable
,
Plug to Jack
,
Plug to Plug
,
RCA
,
Reverse Polarity
,
SMA
,
SMC
,
SMP
,
SMPM
,
SMT
,
SOLDER
,
SSMB
,
SURGE ARRESTER
,
TERMINATOR
,
TNC
,
TRB
,
TWIST
,
UHF
and feel free to
Contact Us
.