Verification
Upholding the belief of providing the best products to our customers, we are dedicated in controlling the quality of our products.
Quality control is divided into IQC, IPQC, and FQC that strictly monitor the phases of material-incoming, processing, and the final stage.
---
Strict Quality Control is the Life of a Company
IQC (incoming): Help suppliers to implement quality control toward materials and semi-finished products to achieve the process stability for our win-win policy.
IPQC (In Process Quality Control): Implement effective quality control to reach process stability and the effectiveness of process improvement.
FQC (Final Quality Control): The final functional and performance inspection before shipping. Do not produce defective parts; do not accept defective parts; do not ship out defective parts.
Electric testing: We have specialized instruments to examine all types of products' return loss, VSWR, conductor impedance, insulation impedance, and voltage-withstanding in order to ensure all of our products meet the regulations.
Mechanical testing: Retention testers examine all products' stress, pressure, and damage tolerance.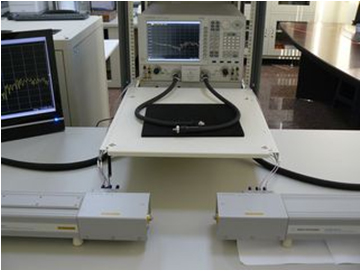 Environment testing: We regularly conduct salt spray testing in order to ensure that the electroplating of each component meets the Interional standard.

RoHS protect the earth and our environment
Bo-Jiang has installed X-Ray Analytical Microscope from Japan in December, 2006. We inspect if incomings include six toxic materials, in accordance with the requirement of European RoHS regulation. This XRF has advantages of unnecessary pre-treatment the sample, rapid analysis, and unrestricted examination of different appearances and states. It is reliable and very effective in inspecting if materials are RoHS-Compliant.
Bo-Jiang is committed to complying with the EICC Conflict Mineral Requirements (July 2010, US President Barack Obama signed the Financial Reform Act of the Dodd-Frank Wall Street Reform and Consumer Protection Act, section 1502) gold(Au), tantalum (Ta), tungsten (W), and tin (Sn) are used in the conflict area without the use of conflicting metals from the mining area.