1.0mm RF/Microwave Coaxial Series
1.0mm(W Band) Series, DC to 110GHz
1.0 mm(W Band) RF/Microwave coaxial connectors are designed for 50 Ohms, excellent performance up to 110 GHz. The 1.0 mm(W Band) connectors outer conductor ID is 1.0 mm, the interface is air dielectric with the contact supported by a short dielectric bead.
The Bo-Jiang 1.0 mm(WBand) connector series is for semi-rigid and low-loss flexible cable, adaptor for custom applications. These cable assemblies realize low insertion loss, low reflection loss and well-perform VSWR.

Features

● Extreme high frequency transmission.
● Significant electrical performance.
● Excellent durability and reliability.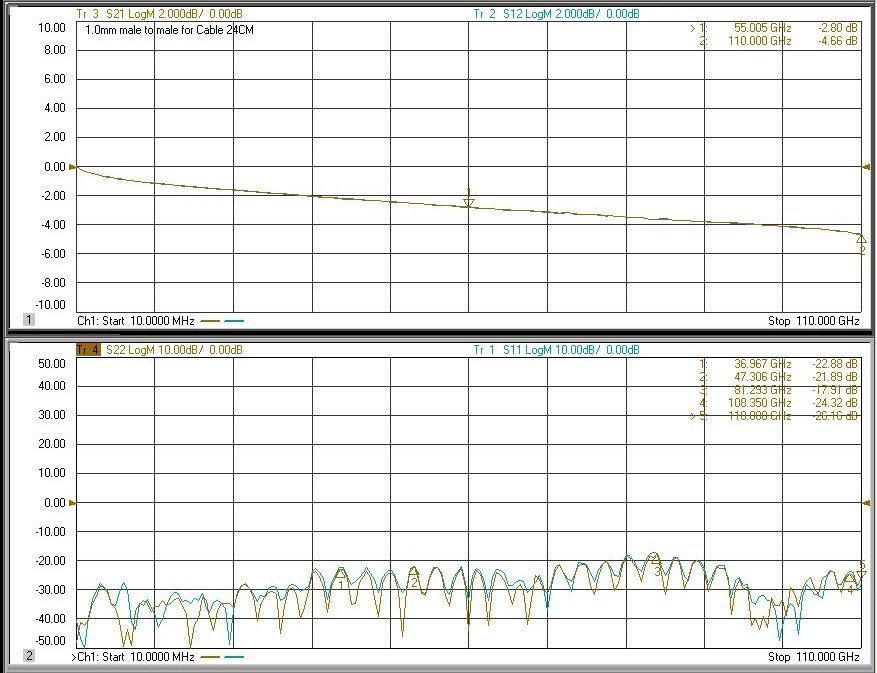 1.0mm(W Band) RF Coaxial Adaptors

---

Bo Jiang offers precise 1.0mm (W Band) RF/Microwave to provide high frequency testing and is available for accurate measurement in 1.0mm testing system.

---

1.0mm(W Band) RF Coaxial Thread-in Series

---

Bo Jiang provides 1.0mm (W Band) RF/Microwave Coaxial Sparkplug series can be directly mounted on component housings, and operates to 110GHz.

---

1.0mm(W Band) RF Coaxial End Launch Type Connectors

---

Bo-Jiang 1,0mm (W Band) offers various End Launch Connectors for engineers who need to install the connection between cables and printed circuit board (PCB). To reach different frequency requirements, our company provides wider range up to 110GHz.

---
---